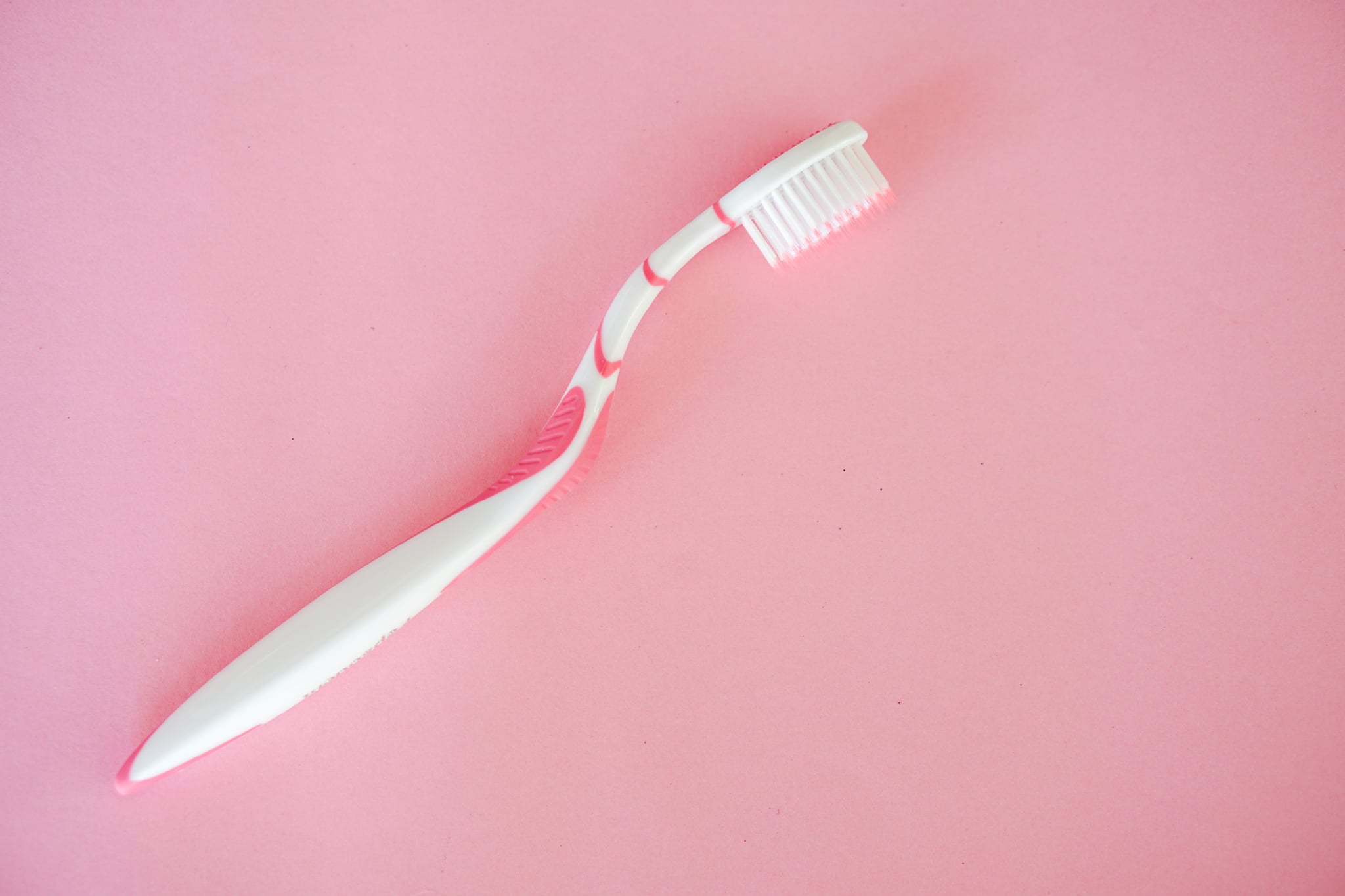 I've always admired my roommate's early-bird tendencies. She claims that jumping in the shower immediately after her alarm goes off keeps her from crawling back in bed — doing her dental hygiene routine under that running water gets her fully alert and ready to take on the day, too
At this point, I'll do nearly anything to become a morning person, but I've had my suspicions about how sanitary it is to brush your teeth in the shower.
That's why I chatted with David C. Gordon, DDS, a partner at the Gordon Centre for General and Advanced Dentistry in Gaithersburg, MD, before reinventing my morning rituals. Overall, he doesn't see many problems with brushing your teeth in the shower — he just warns that the approach doesn't always set you up to practice good oral hygiene consistently.
"The most important thing is that everyone brushes their teeth twice a day for two minutes [at a time] with fluoride toothpaste and flosses once a day," he says.
"Most people shower once a day, but everyone should brush their teeth twice a day. Brushing in the shower either sets people up to only brush once a day or rush brushing the second time because it is not part of their routine."
Gordon believes that those who brush in the shower are less likely to floss and use mouthwash because it's an added step outside their shower routine. He believes that keeping a waterpik (although it shouldn't fully replace your floss!) and mouthwash in the shower could help keep you on track.
And while you're upgrading your oral hygiene supplies for the shower, consider investing in a toothbrush holder that'll keep yours upright and dry.
"It can be unhealthy to store your toothbrush in the shower, but it does not have to be. A toothbrush shouldn't be wet or damp all the time. If the shower does not dry out, the toothbrush can't dry out, and bacteria can grow on it," he says.
"There are plenty of suction cup toothbrush holders available for purchase. Stay away from the ones that enclose the toothbrush bristles as they can prevent the toothbrush from drying, and that will help bacteria form."
As long as you follow Gordon's tips, practice good oral hygiene consistently, and your dentist says to keep doing what you're doing come your six-month check-up, you should be OK to continue brushing your teeth in the shower.
Click here for more health and wellness stories, tips, and news.